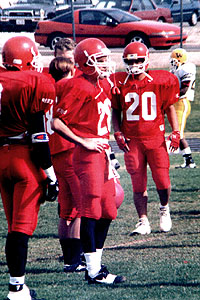 The Heat is On: Bruin football players at summer camp.
What's New with Bruin Football?
Bruin football players recently returned from summer camp in Fort Worth, where they spent a week learning new plays and learning to execute offensive and defensive maneuvers as an even more-unified team than before. The first day of practice will be August 11, and the first game August 25. See you then!